Nevsky Express train schedule
| Route | Fastest trip | Number of trains | Price from | |
| --- | --- | --- | --- | --- |
Quick facts about Nevsky Express train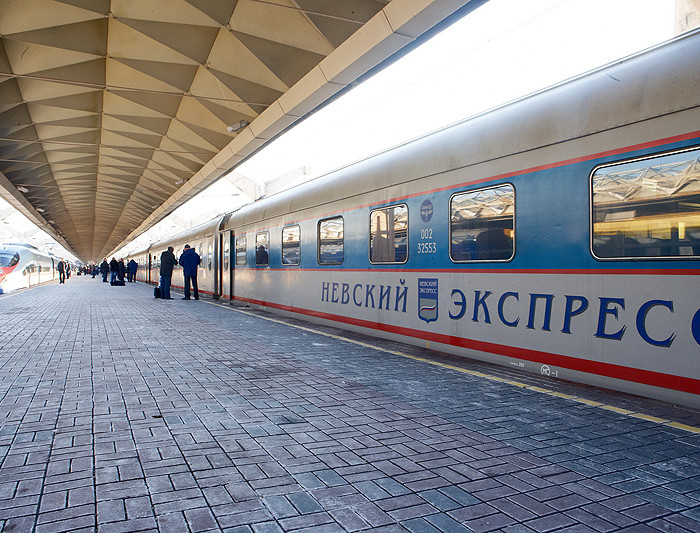 Classes of cariages of the train Nevsky Express
Seating carriage
Seating carriages have soft seats and folding tabels like on the plane. There are several classes of seating carriages, which differ depending on included services and seats arrangement.
Show types of included services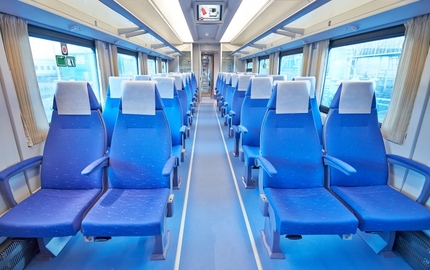 Superior seat
Included service: hygienic kit. Carriage: superior; a/c; bio toilets.
1st class seat
Carriage: better arrangement of seats, a/c, bio toilets. Included service: hygienic kit, meal (may not be included for some trains - please, check with customer support).
Nevsky Express is one of the first Russian high-speed trains. It operates since 2001 and still stays one of the most convenient and fastest ways of moving between the two largest cities of Russia, St. Petersburg and Moscow. A good reputation of Nevsky Express train, which it earned during the years of operation, allows it to be a competitive alternative to the new high-speed train "Sapsan". Nevsky Express cruises year-round, daily (except for Saturdays from St. Petersburg, Sundays from Moscow) and runs without stops. The train consists of first and second class cars and a dining car. Most cars belong to the first class and consist of 6-seater compartments, arranged 3+3 face-to-face with a table between. The price includes meal. Some trains include also the second-class open-planned carriages with capacity of 68 seats. All cars are equipped with bio toilets and air conditioning. The restaurant car serves the passengers a wide range of hot dishes, snacks and drinks. Passengers can also order restaurant meals through a conductor with delivery to the compartment.
Nevsky Express train reviews
Train number: 748А
Travel date: 04 Oct 2023
Good. A tour from Moscow to St.Peterburg. Slippers are comfortable, Fish sandwich & chocolate are really delicious! feel good - by Chinese tourist.
Train number: 747А
Travel date: 18 Sep 2023
Personnel attention was very nice and efficient. Both trips were better than we expected.
Train number: 748А
Travel date: 12 Mar 2020
Service was great and the staff were both professional and very kind ... they made you feel at home. The seats were comfortable and clean with lovely views from the expansive cabin window. And it was exceptionally fast — nearly as fast as the Sapsan but at half the price!
Train number: 747А
Travel date: 17 Feb 2020
Very nice train. The sensation to be in the year 70/80 with a very good service. Here 6 persons in a room what a luxe!!! Very confortable! I like the classical music. I don't like the tv in the train. It is not necessary. Everybody has got an iPhone or a laptop.
Train number: 748А
Travel date: 12 Feb 2020
Not in selected seats